3 Skeins or Less Book Giveaway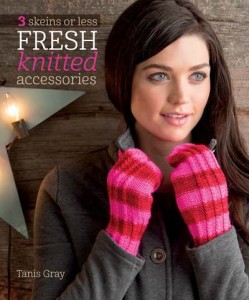 All Free Knitting is giving away a copy of 3 Skeins or Less – Fresh Knitted Accessories.This book is filled with great fast knits which all use very little yarn! I constantly have one or two skeins left over from my  work projects, so this is a great idea for me! I need to use those left overs up!
The giveaway runs till February 9, 2015.
Click here  to enter the 3 Skeins or Less book giveaway!
Good luck as always, and happy knitting!