Big Craft Challenge at Joann Fabrics!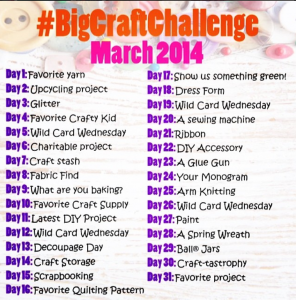 image:JoannFabrics
Joann Fabrics is  SUPER excited to announce their National Craft Month Sweepstakes – the #BIGCraftChallenge!
It's a photo-a-day challenge where each day we'll challenge you to show us a crafty picture! Just post the picture to you Instagram and be sure to use #BIGCraftChallenge! The full schedule is above!
You can enter once per day and can enter as few or as many days as you like! They'll pick five winners who will each receive a $250 gift card!
There is still plenty of time to get in this!!
Go snap some pics!!