Coloring Animal Mandalas Book Giveaway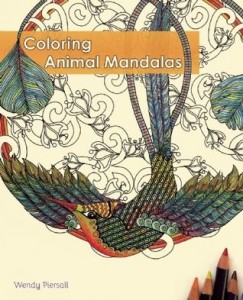 I have 'known' Wendy Piersall for quite some time now. So I was excited to hear she was putting out a book. And a beautiful coloring book none the less!! Well here is your chance to get to 'know' her, and win a copy of her beautiful book! ( It is beautiful.. I have a copy myself) and better yet.. since it is a coloring book.. you get to make it more beautiful.. Megan Jordan has written a little get to know the author post, and is hosting a giveaway at Wonder and Company!
The giveaway ends on February 17, 2015
Click here to enter the Coloring Animal Mandalas Book Giveaway!
Good Luck, and if you win color one of those pages for me!