Craft Ideas October Giveaways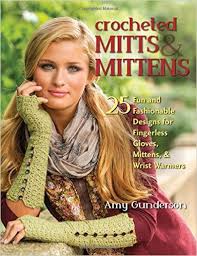 Craft Ideas has an assortment of crafty giveaways this month including the book Crocheted Mitts & Mittens from Stackpole Books. They are also giving away the following:
Printed Fat Quarter and Canvas Bundles (Fabric Loft)
Color Tones 5 Pens Tones Sets (Chameleon Art Products)
Zig Zag Zoo Fabric Bundle (Sew Sweet Chic)
Jennifer's Mosaics Maple Leaf Trivet Set (Diamond Tech)
ColorBox Pigment Ink by Teresa Collins (Clearsnap)
Beadable 3D Art Kits (Dee Beads)
HybriBond Repositionable Mounting Tape (Glue Dots)
Idea-ology Oddities, Frightful, and Curiosities Packs (Tim Holtz)
Teacher's Customizable Stamp Gift Box (Three Designing Women)
All Points Patchwork (Storey Publishing)
The Improv Handbook for Modern Quilters (STC Craft/A Melanie Falick Book)
NeedleTravel Fiber & Fabric Mania! A Travel Guide (Direction Press)
Twenty to Make: Leather Jewelry (Search Press)
Fresh Prints (Barron's Educational)
These giveaways end on October 26, 2015.
If you are interested in any, or all of them click here to enter!
Good luck as always and happy crafting.. tell us what are you crafting today?