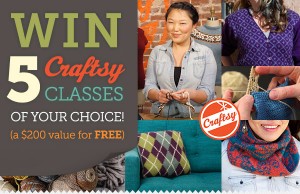 Craftsy is giving away 5 classes!! YES!  You heard me right FIVE classes!
Here's how to enter:
1. Go to Craftsy and browse around for a class that you like.
2. Click the "Wishlist" button on the top right of the class page.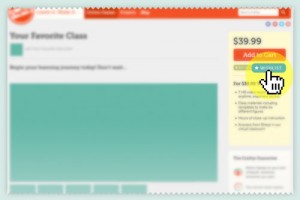 3.  Sign in or register when prompted.
4. Congrats, you're now entered for a chance to win five classes! Seriously, you don't have to do anything else. Repeat with as many classes as you'd like.
The winner will be picked randomly on May 3, 2014 and contacted to choose their 5 free classes!!!
Bye! I am off to do some wishing!!