Creativity on the Go iPad Giveaway!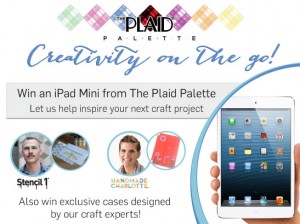 image: Plaid
Plaid is at it again! Another great giveaway! Enter to win an iPad mini to help you take your creativity on the go! You can also win a sweet exclusive iPad case designed by one of their craft experts!
This contest ends April, 2nd so pop over and enter! It's fast and easy!