Crochet! Magazine Giveaway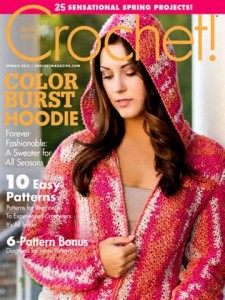 Universal Yarn is giving away a year's subscription to Crochet! Magazine. So if you are one of those loverly folk who crochet you might want to join in!!
The giveaway ends on January 30, 2015.
Click here to enter the Crochet!Magazine subscription giveaway!
Good luck, and perhaps you will crochet something for me!?!