FAN-tabulous Yarn Giveaway!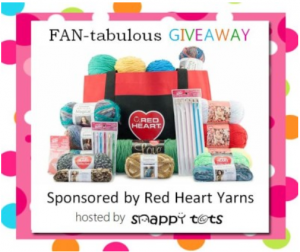 image: SnappyTots
Red Heart is sponsoring a giveaway over at Snappy Tots! It's a big one!
Included in this prize are:
4 With Love
3 Anne Geddes
2 Boutique Magical
2 Reflective
2 Boutique Treasure
2 Boutique Sassy Fabric
1 Boutique Sashay
Red Heart Tote Bag
Susan Bates Knitting Needles Set
Susan Bates Crochet Hooks Set
Red Heart Tape Measure
That should just about cover anything you need!!
Pop over to Snappy Tots to enter!
The giveaway ends April 14, 2014