Fiber Lux Red Heart Giveaway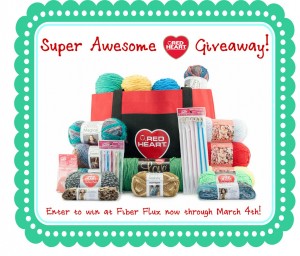 image: Fiber Flux
Another great new site to me Fiber Flux!They are celebrating their third birthday! How have I missed out so far? Anyway to celebrate Red Heart is sponsoring a huge giveaway to get their party started!
You can see the details  and enter here!
The entry period ends on March 4!