For my Scrapbooking and Card Making Friends!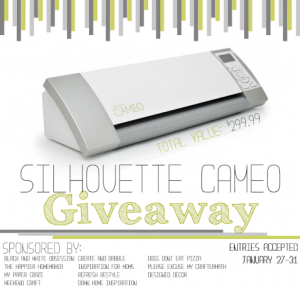 I want to mainly focus on the needle arts here, but this giveaway caught my eye! It's a short one only from 1/27-1/31 so you might want to pop over there quickly if you want a chance to win this!
Just click on the image above to be taken to the site!
And remember let me know if you win anything!
Looking for more great Scrapbooking Giveaways! Click the link!