Free Colorwork Baby Pullover Pattern!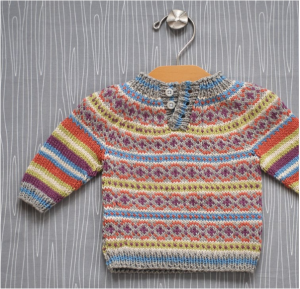 image: CEY
There was this adorable pattern for a color work baby sweater in the Classic Elite Yarns newsletter today! Isn't it cute?! It's just a big enough project to get you into color work and let you dig in a bit, and just small enough that it isn't a huge commitment! And best of all-it's free!!
You can download it here!