#Frixion Color Pencil Like Gel Pens Giveaway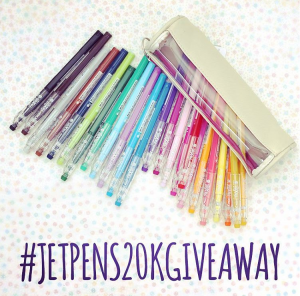 Another not knitting giveaway I know, but I love JetPens and I know alot of crafters like them and use them so I thought I would pass this along.
Jet Pens is giving away 2 sets of the #Frixion color-pencil-like #gelpens plus a case to hold them in.
So if you like Jet Pens go here to enter!
This giveaway ends on August 31, 2015.
Good luck as always and happy coloring!