Giant Knitting Book Giveaway!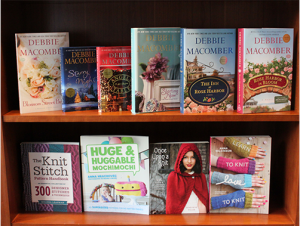 image: ReadItForward
Read it forward is giving away a set of   books that includes some novels by Debbie Macomber and 4 beautiful knitting pattern books pictured above!
I have read several of Debbie Macomber's  books and like them very much! And as for the 4 pattern books.. well. You can see that two of them are ones I have reviewed and given away here. I like them very much but I couldn't see myself using them much and so passed them along. The other two.. well you couldn't pry them out of my hands!
So you all get a second chance at the two books and more!
Stop over and enter here!
Ends March 2nd!