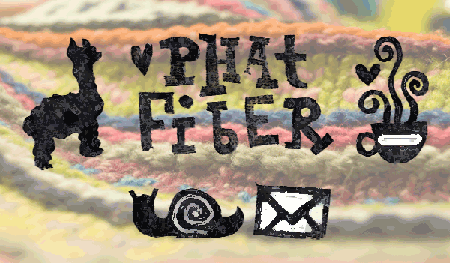 There are a few giveaways going on at Phat Fiber!
They are some nice ones!
First up is a  skein of sock yarn from Ladybug Fiber Company   which is hand painted yarn in "The Arnolfini Wedding" color way!
Next is a braid of spinning fiber from Three Waters Farm which is  Polwarth and silk in a colorway called "Fall Cumulus"
Another giveaway they are doing is  for Quaere Fibre's  "Rage On" color way. It's a beautiful wine- colored sock yarn with a tight twist!
The last one I will mention here.. (because there are more!) is a  3 oz  batt of merino, bamboo, and sparkle from Kitty Mine Crafts!
You can see all these giveaways and more at Phat Fiber blog
There are no deadlines given for these so you should pop over there and enter if you are interested!