Have you been to Little Knits?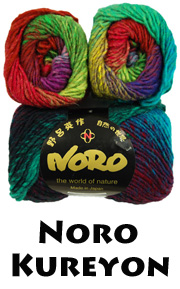 Images:Little Knits
Little Knits is a great little online yarn shop out of Seattle! They carry all kinds of those nice yarns we like to spoil ourselves with , but at a discount!
Here's an example of one of their sales:
In today's sale they have two exclusive Little Knits yarn lines: Little Ella and Little Grace: merino/silk/cashmere blends on sale at 55-60% off.  New colors of Noro Kureyon are in and they are on sale at 30% off.  Malabrigo Sock is back at Little Knits with new colors and it is on sale at 20% off.  Lorna's Laces Solemate is a new yarn line at Little Knits and it is on sale at 25% off.  And finally a super sale, Shachenmayr Sheila Soft is reduced at 84-88% off: .99/skein or $7.80/10 skeins.
So if you love luxury yarns, or want to get a special treat for a knitter you know Little Knits is a great bet!