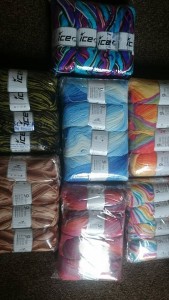 Yarns for You is giving away a beautiful selection of Ice yarns! Ice yarns are lovely cotton and cotton blends.This contest is on Facebook so do be sure that you are commenting etc.. on the original photo that Yarns for You has posted!
The contest ends on February 12, 2015
Click here to enter the Ice Yarn giveaway!
Good luck, and I hope the ice yarn keeps you warm!