Interweave Spring Clearance Event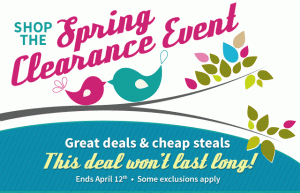 Interweave is having a spring cleaning sale! They are clearing off their shelves to make room for new stuff! Pop over and see what you can find! There are some great deals to be had!
The sale ends on April 12, 2015.
And hey! I love to hear what deals you get! Let me know!