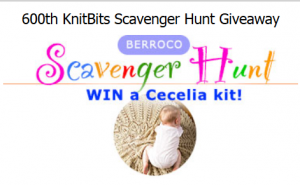 Berroco is celebrating 600 issues of KnitBits with a scavenger hunt! The prize is a kit to knit a Cecelia blanket. This knit is sure to become a family heirloom!
The giveaway ends on April 20, 2015.
Click here to join in on the KnitBits Scavenger Hunt!
Good luck and happy hunting!