Knits of Tommorow, win it today!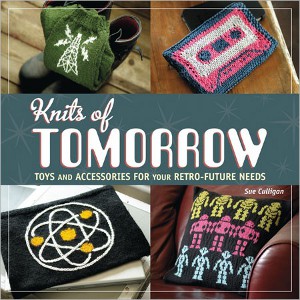 image:FaveCrafts.com
Well perhaps not TODAY but soon! I was just dreaming last night that I took my kids to Disney World and we went into the Carosel of Progress.. and this book totally reminds me of that! At FaveCrafts they are giving away a copy of it! I'm in! how about you?
Enter to win Knits of Tomorrow, an amazing book filled with unique and fun knitting patterns for the nerdy at heart.  The deadline to enter is February 21, 2014 at 11:59:59 p.m. Eastern time.