National Craft Month Giveaway!
Knitting daily has put together a great Craft Month giveaway! Check this out.. these are a few of the sponsors! Musk Ox Farm (qiviut!!) GoOrganize.com,  Classic Elite Yarns, Red Heart Reflective Yarn, della Q bags, Yarn Pop Top Shelf  Totes, Harrisville Designs, Chicken Boots, and Imperial Yarns!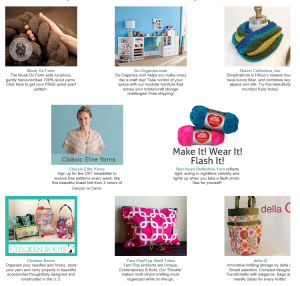 Enter soon, this ends March 9th at midnight!