Picnic Basket Shawl CAL Giveaway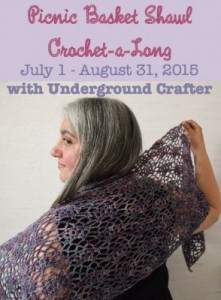 Underground crafter is giving away a prize package in conjunction with their latest crochet-along
One winner will receive:
a handmade crochet hook case from Buttermilk Cottage
Furls heirloom wooden crochet hook
two skeins of Malabrigo Sock
They had me at the Malabrigo..
The giveaway ends on August 31,2015
Click here to enter the Picnic Basket Shawl CAL Giveaway.
Good luck.. right now I am wishing I could crochet better!