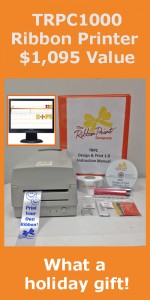 The Ribbon Printing company is at it again! They are giving away a ribbon printer. So if you would love to be able to print labels for your knits, or just for fun, then hop over and enter to win!
The giveaway ends on September 26, 2014 and is open to anyone 18 or older living in the 50 United States!
Click here to enter the Ribbon Printer Giveaway!