Saving on Saturday: Stretching your stash!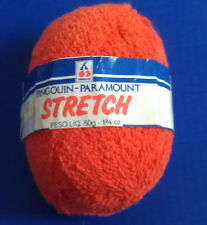 Sometimes you only have a limited amount of a yarn or supplies to work with. It takes a little creative thinking to stretch it, into a project! If you get good at it too, you can save money by buying less yarn, or just simply stretching those stray balls of yarn into spectacular projects!
Here are some tips on projects particularly with yarn to think about when you need to stretch your stash!
Know what you have- clear out, clean out, and sort out your stash! Make an inventory of what you have available! You might be surprised to find that you have more of a certain yarn than you thought you had!
Measure! Measure the yarn that you have, then you will know how much you have to work with! For some tips on measuring you yarn click here!
Once you know how much you have, and what you have search!! you can do a general Google search, but I highly recommend doing an advanced search for patterns using your yardage, yarn weight and craft at a site like Ravelry! You would be amazed at the amount of patterns you could make with even a small amount of yarn!
Remember the type of project you do can either eat up more yarn or stretch it! Projects that use more textured stitches like cables and bobbles eat up yarn quickly, while lacy projects use up less yarn!
What tips and tricks do you have for stretching your stash?