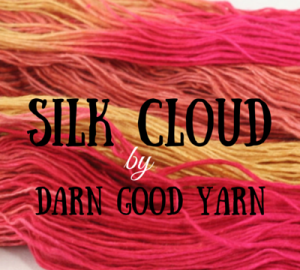 Darn Good Yarn is having a giveaway of their Silk Cloud yarn and a 10 hours or less pattern! Sounds intriguing to me! This yarn is made by women in India who are getting out of and trying to stay out of the sex trade. So it is a darn good thing!
The giveaway ends on April 30, 2015
Click here to enter the Silk Cloud Giveaway and to learn more about this great company!
Good luck as always! Can't wait to hear who wins.. though I sure hope it's me!