Silver Spun Yarn and Pattern Giveaway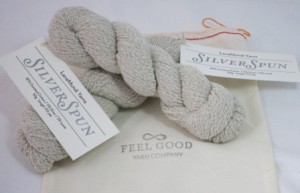 image: Crochet Ever After
Well thanks to Crochet Ever After  I just had a lightbulb moment! Yarn with silver in it could make conductive gloves, meaning you can wear the gloves and still use your touch screen electronics! SWEEET! I have a partial skein somewhere that is probably just enough to make gloves..
But hey.. I want more! Which is why I will be entering the Silver Spun yarn giveaway! I still have a bit more room for yarn in my stash closet!
Check out this great yarn and enter the giveaway here!
The contest ends at the end of April!
Good Luck!