Spinrite Factory Outlet Yarn Giveaway! This is BIG!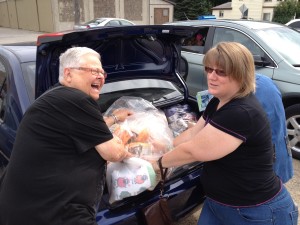 image: KnotJustYarnBlog
 Spinrite Factory Outlet is doing another huge yarn giveaway for the month of May. They are doing a giveaway of big balls. I'm not talking standard size… I'm talk'n big honk'n balls the size of your head that crocheters love to get their hands on.
The entry is really simple, send  an email to MikeysHelpDesk@hotmail.com
To qualify for this yarn, you MUST follow these instructions
Subject Line of your email must say: Give Me Free Yarn
Include your name and address in the email.
Only 1 Entry per person will be accepted.
Entry ends, Saturday, May 31, 2014 at 6:00 pm EST. Enter asap so you don't forget to do it!