Stitch and Unwind Heart Month Giveaway day 12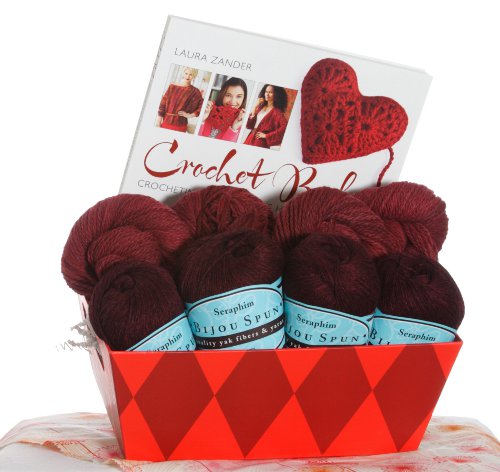 Up for grabs today is the Bijou Spun Sport Weight and Bijou Spun Seraphim yarn used to crochet the Sweater with Cowl above. You'll also receive a free copy of Crochet Red.
A little about the Seraphim yarn:
Seraphim is the perfect yarn for your light and lacy projects where warmth, fluff, and softness are the goal. Seraphim is a luxuriously soft yarn, that is spun from the best pure Angora fiber (95%) blended with just a touch (5%) of viscose for added strength.