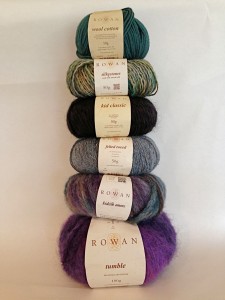 image: Knitionary
Kristen at the Knitionary blog is having a nice little giveaway! She is giving away this tower of lovely Rowan yarns! I think it is BEAUTIFUL!
Not sure how long this one will last (she said a week so that would be this Tuesday) so you might want to stop over there fast and enter!
The blog has alot of fun Rowan goodness, and she offers a free pattern link on her Facebook daily!