Twinkie Chan April Blog Sponsor Craft Giveaway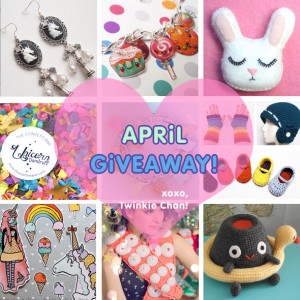 image: TwinkieChan
I LOVE Twinkie Chan!! So I am so excited to let you know that she is holding a GIANT giveaway! The prizes are too numerous and amazing to list here! You just have to go over to her blog and check it out! There is something in there for everyone.. but especially for you folks who crochet!
So I will let you go! Enjoy!
Click here to check out the giveaway and to enter!
The giveaway ends on April 22, 2014~
Good luck.. well maybe.. cause I really want to win this one..