Vogue Knitting Pattern and Book Sale!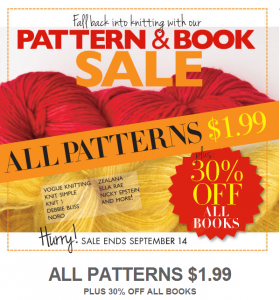 If there is a Vogue Knitting pattern that you want.. now is the time to go get it. All their patterns online are only sale for $1.99 and there books are 30% off!
The sale ends on September 14, 2015
Click here to check out the sale.
Enjoy, and come back to give us a virtual peek into your shopping bag!