Whistler Pillow Knitting Kit giveaway!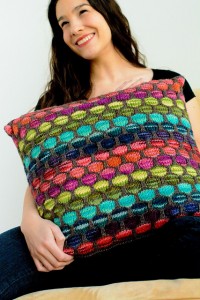 image: Juniper Moon Farms
IT'S SO PRETTY!!!
Yup that is what I thought when I saw the photo, then it got better! Juniper Moon Farms (love love love) is giving away the yarn and pattern for this beauty to one of their blog readers!! (don't enter.. I want to win this one!)
Anyway. If you really want to enter and ruin my week then click here..
Good luck.
Do it fast though, this is the last day to enter!!
(no I didn't wait till the last day to post this.. I just found it today! Pinky swear!)