WIN a Craft Storage Cabinet!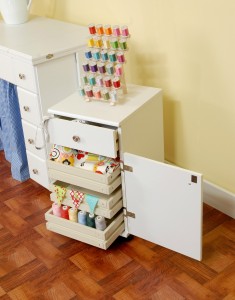 Craftsy is giving away a compact Suzi Storage Cabinet by Arrow Cabinets! It's a great little compact storage cabinet, that can help keep your sewing and other crafty supplies organized!
The giveaway ends on January 27, 2015.
Click here to enter the craft storage cabinet giveaway!
And as always, good luck! If you win let me know how wonderful it is to have your stuff organized!!