WIP Wednesday: Show off your Wips!
Well it is WIP Wednesday! You know what that means.. well.. if you don't WIP is Work In Progress! Let's see.. did any of you start your one year savings plan money jar? I did! Here it is and I am right on track.. so far!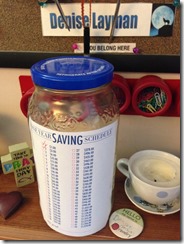 And here is my current WIP: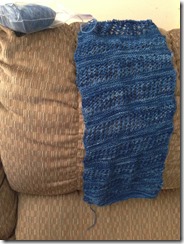 I am knitting up a little short neck cowl upon request of a friend who had a bit of a bidding battle over another one I had made at our church auction!
What are you up to?
Show off your WIP's with a link below!