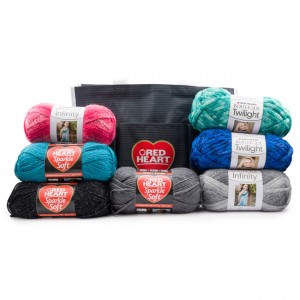 B.Hooked is giving away a Red Heart Prize pack worth $50! Here's what's in it:
3 Red Heart Sparkle Soft
2 Red Heart Boutique Infinity
2 Red Heart Boutique Twilight
1 Red Heart tote bag
Not a bad haul there!
This giveaway is open to anyone world wide!!
The giveaway ends on July 15, 2015
Click here to enter the Red Heart yarn Giveaway!