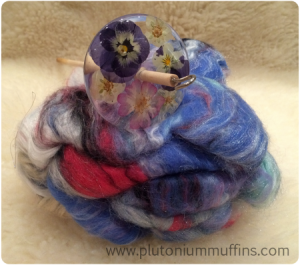 Plutonium Muffins is giving away via Spin City UK a one-of-a-kind spindle, as well as a batt of luxury fibre in colours chosen by the maker to match the colouring on the whorl of the drop spindle. These are beautiful don't you think! This would jump start me to retry spinning!!
The giveaway ends on September 1, 2015 and is open world wide!
Click here to enter the Spin City UK Giveaway!
Good luck and tell us, what craft do you want to retry?