image: Hands Occupied
Heidi at Hands Occupied is giving away a great little kit to make a 2 color beanie from Cleckheaton in Australia! This is some beautiful, soft yarn here! I have used some of their yarn before and loved it!!
If you want to enter you need to hurry up and pop right over there! It ends tonight!! (sorry I just found it today!)
Click here to enter the 2 color beanie kit giveaway.
As always, good luck, and if you win.. please consider making the hat really cool like Heidi did!! See: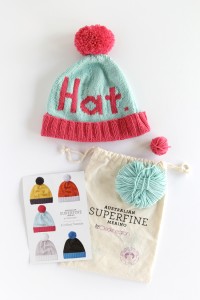 image: Hands Occupied