September Yarn Crush Box Giveaway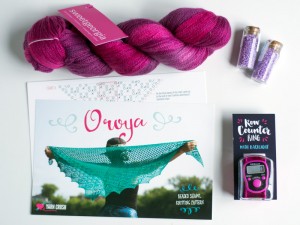 Yarn Crush is giving away up to 10 September Yarn Crush boxes! On for every 1000 entries they receive in their giveaway!! I know that sounds like a lot but each person can get up to 20 entries on the Rafflecopter form so it adds up fast!
Not to spoil things for the subscribers they can't tell  us what exactly will be in the box, but the photo above is from August's Yarn Crush box so you can get an idea of what might be in there.. good stuff!
The giveaway ends September 9, 2015.
Click here to enter the September Yarn Crush Box Giveaway!
Good luck as always, and if you win please stop back and tell us what was in the box.. we all want to know!