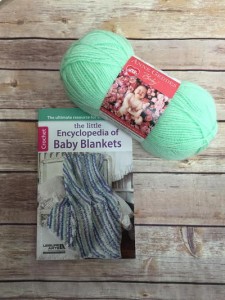 favcrafts is giving away a copy of The Little Encyclopedia of Baby Blankets and one skein of Red Heart's Anne Geddes Baby Yarn! This book is chock full of 96 baby blanket patterns! If you knit for babies a lot, you will want to get in on this one!
The giveaway ends on September 13, 2015.
Click here to enter the Baby Bundle Giveaway!
Good luck as always and who do you usually find yourself knitting for??