Pinning and Winning on Craftster!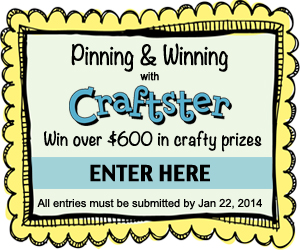 If you haven't been there Craftster is a great crafting site. If I have a question about a craft that is my first stop! The forums are full of great ideas and advice! Well they are having a great new contest and the prize is over $600 in crafty goodness!!
Click on the image above to check it out! And while you are there, check out the forums as well! But watch out, you might get hooked!