Knitting Freebies! Printable Care Tags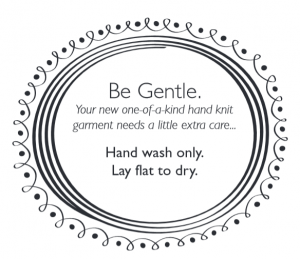 Poking around the web I come across knitting freebies from time to time! So I thought I should be sharing them with you!!
Today I came across these cute printable Care Labels/Cards. You could probably print them up on fabric and sew them in, or print them up on a card to put in with your hand knit or crochet items that need special handling.
Enjoy!
If you come across any great knitting freebies to share drop me a line!