Kreation Krate Craft Box Giveaway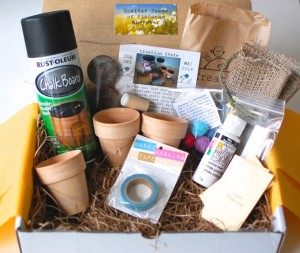 image: 2 Little Rosebuds
Wendy at 2 Little Rosebuds is having a neat giveaway! This is another new blog to me, and a new crafty subscription service as well! (DEEE LIGHTED!!) She is giving away a Kreation Krate! See it up there in the photo? Kreation Krate is a craft filled box that you can subscribe for and you will get a box full of crafty fun delivered to your door each month!
Pretty cool I think! This one is a mini herb garden theme! In addition to the main project, every Kreation Krate will also include a "Kind Craft". This will be a bonus project that you make with the intention of passing it along to someone else as a random act of kindness. Such a neat idea!
Stop by Wendy's blog to check it out, and enter to win!
The giveaway ends May 1, 2014!